The Empirical and Theoretical Symposium will be held at the Fairmont Chateau Lake Louise, Alberta, May 18/19 2016.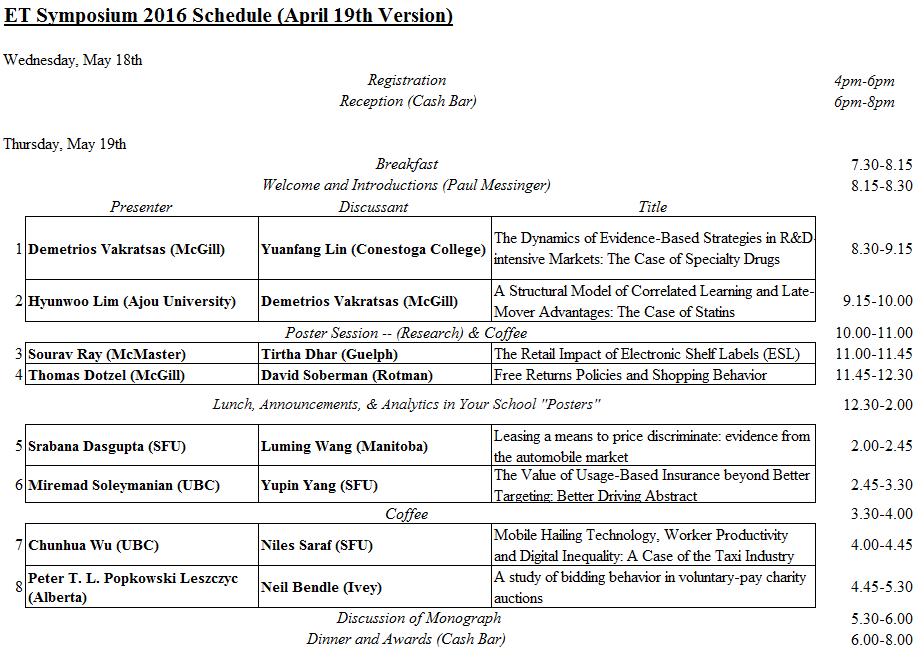 Travel plans. The event will kick off in the evening of Wednesday May 18th with the main event taking all day Thursday, May 19th. When travelling if possible plan to be at Lake Louise from late afternoon on Wednesday the 18th and leave on Friday the 20th. The nearest airport is Calgary — we will try to help in coordinating transport/car rental sharing as Lake Louise is a couple of hours from Calgary. The hotel, The Fairmont Chateau Lake Louise, is now accepting bookings either online at: https://resweb.passkey.com/go/etss, or by calling 1-403-522-1830 or 1-800-441-1414, please mention the  Empirical & Theoretical Strategy Symposium.
The aim of the symposium is:
To help increase the profile and quality of Canadian research in quantitative marketing strategy
Bring together academics and PhD students based in Canada to discuss their research.
Identify and promote future directions in industrial marketing strategy research in Canada by helping academics understand topics of importance to practitioners.
Showcase empirical research on marketing topics. Encourage the development of high quality marketing theory.
Help provide a bridge to practitioners by disseminating ideas from top academic research.
Encourage creating knowledge networks through collaborative research in the domain.
Here are some pictures from the 2015 event. The agenda and other details can be found here.