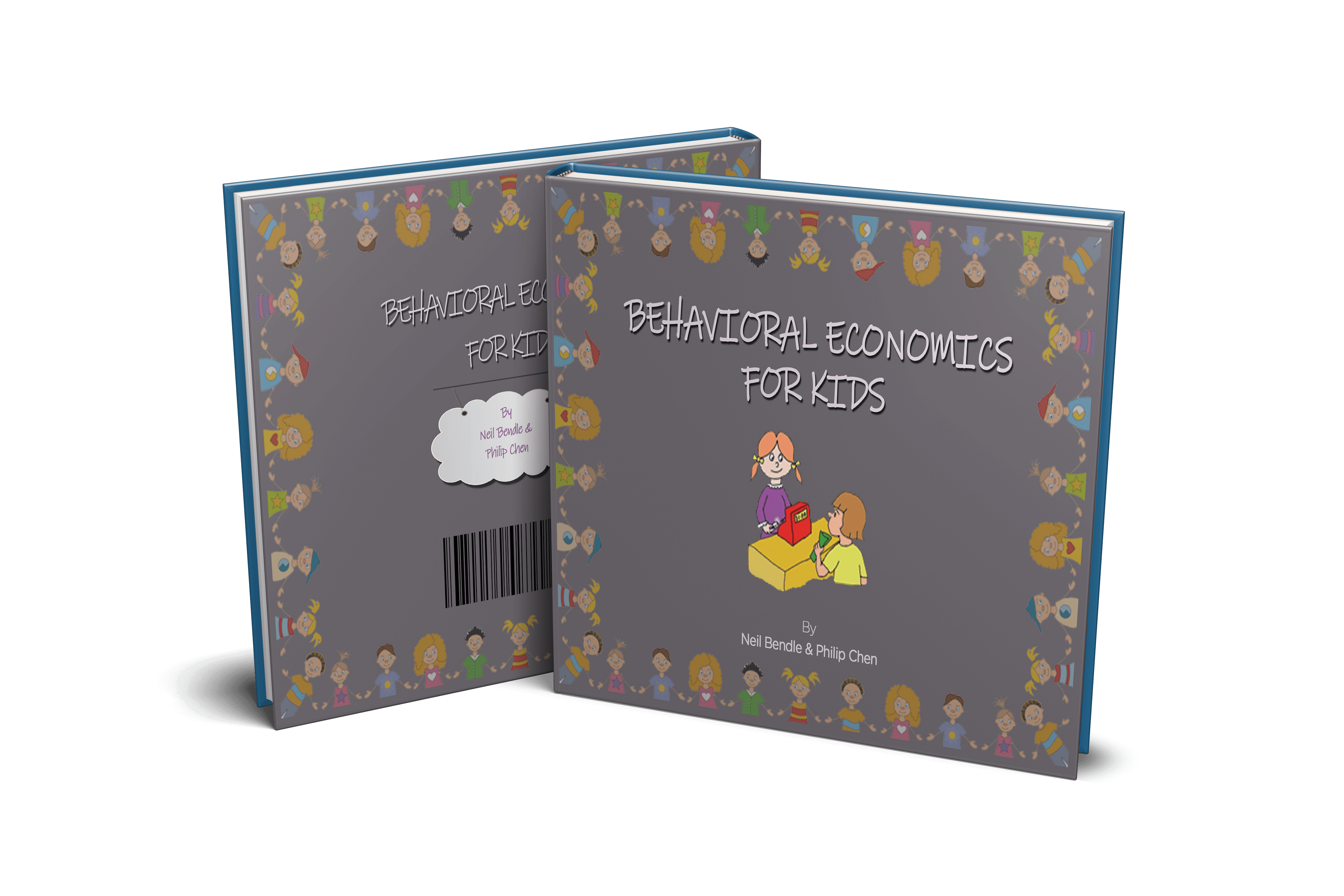 The new (third) edition of Behavioral Economics for Kids available on Amazon.com. Furthermore, there is also a kindle edition and a paperback you can print on demand. The prices on Amazon are as low as I can set them (this isn't designed to make money.) My author page is here.
Second Edition
The second edition can be dowlonaded here as a pdf: Behavioural Economics For Kids: Second Edition. Feel free to use in in class or, hopefully, just to amuse yourself. See our coverage on ING's eZonomics and morningstar.ca
I would love ideas on topics we should add. Also tell me if you think some bits just don't make sense. Please drop me a line with any suggestions, neilbendle@hotmail.com.
Illustrator
The illustrations of the book are provided by Phil Chen. His other work, which includes editorial political cartoons, can be found at: Books by Philip Chen and Philip Chen's Amazon author page.